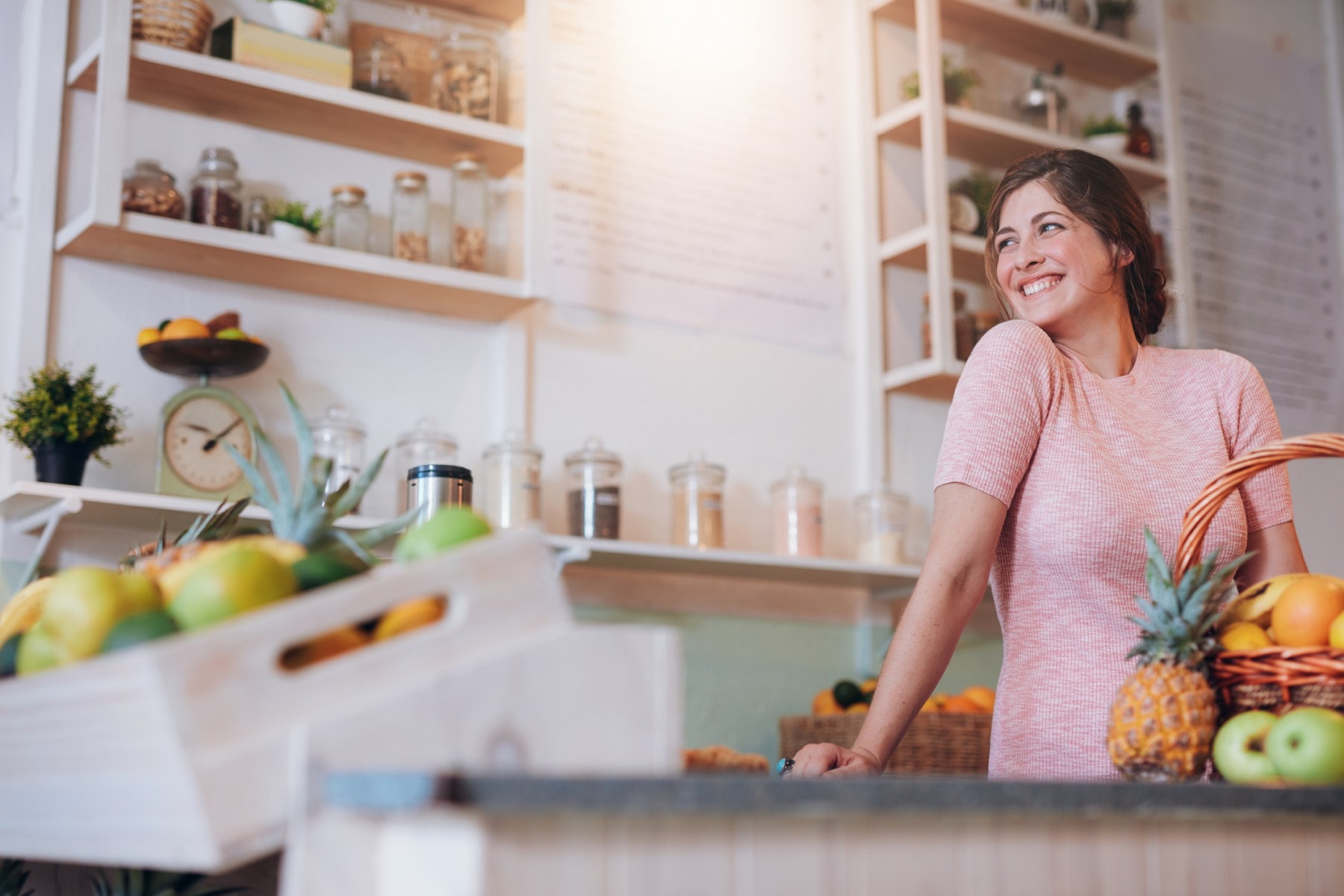 A potent blend of L-Lysine & 15 vitamins, minerals, and herbs
A powerful dose of L-Lysine and 15 vitamins, minerals, and herbs, Immune Support is the perfect complement to Monolaurin. Each ingredient has been carefully selected based on published research, and weights expertly blended for the perfect dose for immune boosting power.
Immune Support Features:
Clinical Strength Immune Booster for supporting immune function
Research-driven custom blend of 16 herbs, vitamins, minerals, and antioxidants in a vegetarian formula

Dosage and weights carefully selected and for potency and maximum immune function

Formulated to work with Monolaurin to promote immune response

USA made premium formula without additives such as Magnesium Stearate or Silica
A breakdown of each ingredient and their impact on supporting the immune system is below. As always, every statement is backed by published clinical research denoted by the reference number in parenthesis (#)
Key vitamins packing immune potential added at the perfect dose for maximum performance without waste
Vitamin C:
Vitamin C is an essential and foundational component of immune support. Research indicates that Vitamin C can reduce flu and cold symptoms in 85% of patients who take the supplement vs a control group. Vitamin C also improves components of the human immune system including antimicrobial and natural killer cell activities, lymphocyte proliferation, chemotaxis, and delayed-type hypersensitivity. Vitamin C contributes to maintaining the redox integrity of cells and protecting them during the inflammatory response from illness. (1) (9)
Vitamin B6:
Vitamin B6 is closely linked with healthy immune function, and low levels have been associated with infection / immune compromise. Studies indicate large doses of Vitamin B6 do not produce benefits beyond those observed with moderate supplementation, so dosage for the Immune Support formula have been carefully selected for the greatest effect. (3)
Vitamin B12:
Vitamin B12 plays an important role in immune system regulation. Studies indicate that antibody-dependent cell-mediated cytotoxicity (ADCC) is supported by B12 and B12 might play an important role in cellular immunity, especially relative to CD8+ cells and the natural killer (NK) cell system (4)
Vitamin D:
Vitamin D has been shown as a powerful anti-viral in studies. One of which indicates that Vitamin D can inhibit HCV infectious virus production and be an effective treatment against Hepatitis (2)
Vitamin E:
Vitamin E has been clinically studied in vivo to enhance certain clinically relevant indexes of T-cell-mediated function. Vitamin E helps support the immune system, especially when under stress, andwhen combined with Vitamin C and A may participate in cancer prevention (5)
Trace minerals essential for boosting immune function (but difficult to find in nature) are added to increase results.
Selenium:
Selenium is known to influence the functioning of all components of the immune system and its ability to respond to infections and cancers (6). Selenium has been studied for its anti-viral properties and is necessary for optimal immune function (7)
Zinc:
More than three decades of Zinc research have indicated that Zinc is a crucial immune support element which supports the lymphocytic system, increases T and B cells, and can help combat immunodeficiency virus (8) (9)
L-Lysine (an essential amino acid):
L-Lysine has very promising clinical studies showing effectiveness against HSV / herpes simplex virus infections. In double-blind, placebo-controlled, multicenter trials of L-Lysine, the L-Lysine treatment group had fewer outbreaks, diminished symptoms, and faster healing time than the control. L-Lysine clearly appears to be an effective agent for reduction of occurrence, severity and healing time for recurrent HSV infections. (10, 11)
The finest herbs and botanicals expertly curated for their abilities to regulate immune response
Astragalus:
Astragalus has been shown to inhibit HSV-1 in the lab with high efficacy and low cytotoxicity. (36) Astragalus has also been shown to help regulate the body's immune response and can help protect against infection of HSV-1 (37)
Garlic:
Garlic has been studied for its positive effect on boosting natural killer (NK) cells. Some garlic supplements also seem to possess hepatoprotective, immune-enhancing, anticancer and chemopreventive activities. (12, 13, 14)
Ginseng:
Numerous studies have suggested that Korean red ginseng (also known as Asian ginseng or Panax ginseng) extract has various immune modulatory activities both in vivo and in vitro. In these studies ginseng extract rendered recipients more resistant against HSV vaginal infection and further systemic infection, including decreased clinical severity, increased survival rate, and accelerated viral clearance. These results suggest that the activities of local natural killer cells were promoted by ginseng extract consumption and that ginseng may be an attractive immune stimulator for helping hosts overcome HSV infection. (38) Gensing has been further studies with very positive results against numerous human pathogenic viruses such as respiratory syncytial virus, rhinovirus, influenza virus, human immunodeficiency virus, human herpes virus, hepatitis virus, norovirus, rotavirus, enterovirus, and coxsackievirus. (39, 40)
Green Tea:
There is good evidence from in vitro studies that green tea catechins have a role in protection against disease. Green tea has been shown to have antiviral and antibacterial properties and anti-infective properties against human immunodeficiency virus, influenza A virus and the hepatitis C virus. Green tea has also been shown to significantly reduce viral infectivity for the herpes simplex virus (15, 16, 17, 18, 19, 20, 21)
Oregano:
Oregano oil has been shown to dissolve the viral envelope of the Herpes Simplex Virus, binding the essential oil to viral proteins involved in host cell adsorption and penetrating the envelope. Oregano oil has also been shows to kill human norovirus. (22, 23, 24)
Echinacea:
Extracts of 8 taxa of the genus Echinacea were found to have antiviral activity against Herpes simplex (HSV) virus Type I in vitro. Echinacea preparations are common oral treatment for colds and flu, but they are also indicated for infections and topical conditions such as candidiasis, strep throat, Staphylococcus infections, infected wounds, skin ulcers and burns. Lab test show Echinacea to have potent activity against herpes simplex virus and influenza virus and can reduce the recurrence rate of HSV virus. (25, 26, 27, 28, 29, 30)
Olive Leaf:
Olive leaf extract has been shown in laboratory tests to prevent Herpes Simplex Virus from entering host cells. Olive leaf is also able to inhibit cell-to-cell membrane fusion suggesting interactions with viral envelope and acting as a natural antiviral therapy, and has been shown to kill viruses in the lab. (31, 32, 33, 34)
Elderberry:
Research has shown that elderberry extract can inhibit the replication of Influenza virus, and may stimulate the immune response enough to prevent infection . (35, 41, 42)
References:
Gorton, H.Clay et al. "The effectiveness of vitamin C in preventing and relieving the symptoms of virus-induced respiratory infections." Journal of Manipulative & Physiological Therapeutics , Volume 22 , Issue 8 , 530 - 533

http://www.jmptonline.org/article/S0161-4754(99)70005-9/fulltext

Gal-Tanamy, M., Bachmetov, L., Ravid, A., Koren, R., Erman, A., Tur-Kaspa, R. and Zemel, R. (2011), Vitamin D: An innate antiviral agent suppressing hepatitis C virus in human hepatocytes. Hepatology, 54: 1570–1579. doi:10.1002/hep.24575

http://onlinelibrary.wiley.com/doi/10.1002/hep.24575/full

Laura C. Rail, M.S., R.D., Simin Nikbin Meydani, D.V.M., Ph D; Vitamin B6 and Immune Competence. Nutr Rev 1993; 51 (8): 217-225.

https://doi.org/10.1111/j.1753-4887.1993.tb03109.x

TAMURA J, KUBOTA K, MURAKAMI H, et al. Immunomodulation by vitamin B12: augmentation of CD8+ T lymphocytes and natural killer (NK) cell activity in vitamin B12-deficient patients by methyl-B12 treatment. Clinical and Experimental Immunology. 1999;116(1):28-32. doi:10.1046/j.1365-2249.1999.00870.x.

https://www.ncbi.nlm.nih.gov/pmc/articles/PMC1905232/

TENGERDY, R. P. (1989), Vitamin E, Immune Response, and Disease Resistancea. Annals of the New York Academy of Sciences, 570: 335–344. doi:10.1111/j.1749-6632.1989.tb14932.x

https://www.ncbi.nlm.nih.gov/pubmed/2698109

GILL, H. and WALKER, G. (2008), Selenium, immune function and resistance to viral infections. Nutrition & Dietetics, 65: S41–S47. doi:10.1111/j.1747-0080.2008.00260.x

http://onlinelibrary.wiley.com/doi/10.1111/j.1747-0080.2008.00260.x/full

Roderick C McKenzie. Teresa S. Rafferty, Geoffrey J Beckett. Selenium: an essential element for immune function. Trends in Immunology Volume 19, Issue 8, p342–345, 1 August 1998

https://doi.org/10.1016/S0167-5699(98)01294-8

Fraker PJ, King LE, Laakko T, Vollmer TL.The dynamic link between the integrity of the immune system and zinc status. Journal of Nutrition. 2000 May;130 (5S Suppl):1399S-406S.

http://jn.nutrition.org/content/130/5/1399S.long

Wintergerst E, S, Maggini S, Hornig D, H, Immune-Enhancing Role of Vitamin C and Zinc and Effect on Clinical Conditions. Ann Nutr Metab 2006;50:85-94

https://doi.org/10.1159/000090495

Griffith R, S, Walsh D, E, Myrmel K, H, Thompson R, W, Behforooz A, "Success of L-Lysine Therapy in Frequently Recurrent Herpes simplex Infection." Dermatology 1987;175:183-190

https://doi.org/10.1159/000248823

McCune MA , Perry HO , Muller SA , O'Fallon WM. "Treatment of recurrent herpes simplex infections with L-lysine monohydrochloride." Cutis [01 Oct 1984, 34(4):366-373]

http://europepmc.org/abstract/med/6435961

Eikai Kyo, Naoto Uda, Shigeo Kasuga, and Yoichi Itakura. "Immunomodulatory Effects of Aged Garlic Extract" .Journal of Nutrition. March 1, 2001 vol. 131 no. 3 1075S-1079S

http://jn.nutrition.org/content/131/3/1075S.short

Hertzel Salman, Michael Bergman, Hanna Bessler, Igor Punsky, Meir Djaldetti, Effect of a garlic derivative (alliin) on peripheral blood cell immune responses, International Journal of Immunopharmacology, Volume 21, Issue 9, 1999, Pages 589-597, ISSN 0192-0561, http://dx.doi.org/10.1016/S0192-0561(99)00038-7.

http://www.sciencedirect.com/science/article/pii/S0192056199000387

Harunobu Amagase, Brenda L. Petesch, Hiromichi Matsuura, Shigeo Kasuga, and Yoichi Itakura "Intake of Garlic and Its Bioactive Components" Journal of Nutrition. March 1, 2001. vol. 131 no. 3 955S-962

http://jn.nutrition.org/content/131/3/955S.short

Toda M, Okubo S, Ohnishi R, Shimamura T: Antibacterial and bactericidal activities of Japanese green tea. Nippon Saikingaku Zasshi. 1989, 44: 669-672.

https://www.ncbi.nlm.nih.gov/pubmed/2677434?dopt=Abstract

Mukoyama A, Ushijima H, Nishimura S, Koike H, Toda M, Hara Y, Shimamura T: Inhibition of rotavirus and enterovirus infections by tea extracts. Jpn J Med Sci Biol. 1991, 44: 181-186.

https://www.ncbi.nlm.nih.gov/pubmed/1668240?dopt=Abstract

Yama TS, Shaha S, Hamilton-Millera JMT: Microbiological activity of whole and fractionated crude extracts of tea (Camellia sinensis), and of tea components. FEMS Microbiol Lett. 1997, 152: 169-174. 10.1111/j.1574-6968.1997.tb10424.x.

https://academic.oup.com/femsle/article-lookup/doi/10.1111/j.1574-6968.1997.tb10424.x

V. Crespy, G. Williamson. A Review of the Health Effects of Green Tea Catechins in In Vivo Animal Models. Journal of Nutrition. December 1, 2004 vol. 134 no. 12 3431S-3440S

http://jn.nutrition.org/content/134/12/3431S.short

C Cabrera, R Artacho, R Giménez. "Beneficial Effects of Green Tea—A Review"Journal of the American College of Nutrition Vol. 25 , Iss. 2,2006

http://dx.doi.org/10.1080/07315724.2006.10719518

J Steinmann, J Buer, T Pietschmann, E Steinmann. "Anti-infective properties of epigallocatechin-3-gallate (EGCG), a component of green tea" British Journal of Pharmacology. Volume 168, Issue 5 March 2013 Pages 1059–1073

http://onlinelibrary.wiley.com/doi/10.1111/bph.12009/full

HY Cheng, CC Lin, TC Lin. "Antiviral Properties of Prodelphinidin B-2 3′-O-Gallate from Green Tea Leaf" Sage Journals. Volume: 13 issue: 4, page(s): 223-229

https://doi.org/10.1177/095632020201300403

Siddiqui Y M, Ettayebi M, Haddab A M, Al-Ahdal M N. Effect of essential oils on the enveloped viruses: antiviral activity of oregano and clove oils on herpes simplex virus type 1 and Newcastle disease virus. Med Sci Res. 1996; 24 185-6

https://www.thieme-connect.com/products/ejournals/linkout/10.1055/s-2005-873175/id/5

Gilling, D.H., Kitajima, M., Torrey, J.R. and Bright, K.R. (2014), Antiviral efficacy and mechanisms of action of oregano essential oil and its primary component carvacrol against murine norovirus. J Appl Microbiol, 116: 1149–1163. doi:10.1111/jam.12453

http://onlinelibrary.wiley.com/doi/10.1111/jam.12453/full

Reichling J, Schnitzler P, Suschke U, Saller R, Essential Oils of Aromatic Plants with Antibacterial, Antifungal, Antiviral, and Cytotoxic Properties – an Overview. Forsch Komplementmed 2009;16:79-90

https://doi.org/10.1159/000207196

Bauer R. Echinacea: Biological effects and active principles. Phytomedicines of Europe: Chemistry and Biological Activity. In: Lawson LD, Bauer R, editors ACS symposium series 691. American Chemical Society Washington, D.C; 1998: 140-57

S. E. Binns , J. Hudson, S. Merali, J. T. Arnason. Antiviral Activity of Characterized Extracts from Echinacea spp. (Heliantheae: Asteraceae) against Herpes simplex Virus (HSV-I). Planta Medica 2002; 68(9): 780-783

https://www.thieme-connect.com/products/ejournals/html/10.1055/s-2002-34397

Foster S. Echinacea: Nature's Immune Enhancer. Rochester; Healing Arts Press 1991: 46-55

https://books.google.com/books?id=yGYiMEHPmZUC&lpg=PR9&ots=zn0winHdkT&dq=Echinacea%3A%20Nature%E2%80%99s%20Immune%20Enhancer&lr&pg=PR8#v=onepage&q=Echinacea:%20Nature%E2%80%99s%20Immune%20Enhancer&f=false

S Vimalanathan, L Kang, V Treyvaud Amiguet, J Livesey, J. Thor Arnason, J Hudson. "Echinacea purpurea. Aerial Parts Contain Multiple Antiviral Compounds" Journal of Pharmaceutical Biology Volume 43, 2005 - Issue 9, Pages 740-745

http://dx.doi.org/10.1080/13880200500406354

J Hudson, S Vimalanathan, L Kang, V Treyvaud Amiguet, K Livesey, J. Thor Arnason. "Characterization of Antiviral Activities in Echinacea. Root Preparations". Journal of Pharmaceutical Biology Volume 43, 2005 - Issue 9, Pages 790-796

Ghaemi A, Soleimanjahi H, Gill P, Arefian E, Soudi S, Hassan Z, Echinacea purpurea Polysaccharide Reduces the Latency Rate in Herpes Simplex Virus Type-1 Infections. Intervirology 2009;52:29-34

https://doi.org/10.1159/000212988

Vicente Micol, Nuria Caturla, Laura Pérez-Fons, Vicente Más, Luis Pérez, Amparo Estepa. The olive leaf extract exhibits antiviral activity against viral haemorrhagic septicaemia rhabdovirus (VHSV). Antiviral Research, Volume 66, Issues 2–3, June 2005, Pages 129-136

https://doi.org/10.1016/j.antiviral.2005.02.005

Djordje Miljkovića, Dragana Dekanskib, Željka Miljkovićc, Miljana Momčilovića, Marija Mostarica-Stojkovicc. Dry olive leaf extract ameliorates experimental autoimmune encephalomyelitis. Clinical Nutrition Volume 28, Issue 3, June 2009, Pages 346–350

https://doi.org/10.1016/j.clnu.2009.03.014

Sedef N El, Sibel Karakaya. "Olive tree (Olea europaea) leaves: potential beneficial effects on human health". Nutrition Reviews (2009) 67 (11): 632-638.

https://doi.org/10.1111/j.1753-4887.2009.00248.x

M. Motamedifar, A.A. Nekooeian, A. Moatari "The Effect of Hydroalcoholic Extract of Olive Leaves against Herpes Simplex Virus Type 1" Iranian Journal of Medical Sciences. Vol 32, No 4 (2007)

http://ijms.sums.ac.ir/index.php/IJMS/article/view/1878

Zakay-Rones Z, Thom E, Wollan T, Wadstein J. Randomized study of the efficacy and safety of oral elderberry extract in the treatment of influenza A and B virus infections. J Int Med Res. 2004 Mar-Apr;32(2):132-40.

https://www.ncbi.nlm.nih.gov/pubmed/15080016

Sun Y, Yang, J. Experimental study of the effect of Astragalus membranaceus against herpes simplex virus type 1. Academic Journal of the First Medical College of PLA [01 Jan 2004, 24(1):57-58]

http://europepmc.org/abstract/med/14724098

Shi L, Yin F, Xin X, Mao S, Hu P, Zhao C, Sun X. Astragalus Polysaccharide Protects Astrocytes from Being Infected by HSV-1 through TLR3/NF-κB Signaling Pathway. Evid Based Complement Alternat Med. 2014;2014:285356. doi: 10.1155/2014/285356. Epub 2014 Jun 26.

https://www.ncbi.nlm.nih.gov/pubmed/25057274

Cho A, Roh YS, Uyangaa E, et al. Protective effects of red ginseng extract against vaginal herpes simplex virus infection. Journal of Ginseng Research. 2013;37(2):210-218. doi:10.5142/jgr.2013.37.210.

https://www.ncbi.nlm.nih.gov/pmc/articles/PMC3659631/

Im K, Kim J, Min H. Ginseng, the natural effectual antiviral: Protective effects of Korean Red Ginseng against viral infection. J Ginseng Res. 2016 Oct;40(4):309-314. Epub 2015 Sep 16.

https://www.ncbi.nlm.nih.gov/pubmed/27746682

Lee MH, Lee BH, Jung JY, Cheon DS, Kim KT, Choi C. Antiviral effect of korean red ginseng extract and ginsenosides on murine norovirus and feline calicivirus as surrogates for human norovirus. J Ginseng Res. 2011 Nov;35(4):429-35. doi: 10.5142/jgr.2011.35.4.429.

https://www.ncbi.nlm.nih.gov/pubmed/23717088

Emiko KINOSHITA, Kyoko HAYASHI, Hiroshi KATAYAMA, Toshimitsu HAYASHI & Akio OBATA (2014) Anti-Influenza Virus Effects of Elderberry Juice and Its Fractions, Bioscience, Biotechnology, and Biochemistry, 76:9, 1633-1638, DOI: 10.1271/bbb.120112

https://doi.org/10.1271/bbb.120112

Zichria Zakay-Rones, Noemi Varsano, Moshe Zlotnik, Orly Manor, Liora Regev Miriam Schlesinger Madeleine Mumcuoglu. Inhibition of Several Strains of Influenza Virus in Vitro and Reduction of Symptoms by an Elderberry Extract (Sambucus nigra L.) during an Outbreak of Influenza B Panama. The Journal of Alternative and Complementary MedicineVol. 1, No. 4. Aug 2007

https://doi.org/10.1089/acm.1995.1.361