Immune Support Selected as 2019 Best Multivitamin Finalist
NEXTY Awards recognizes the research-based multivitamin supplement for having a positive impact in solving today's health challenges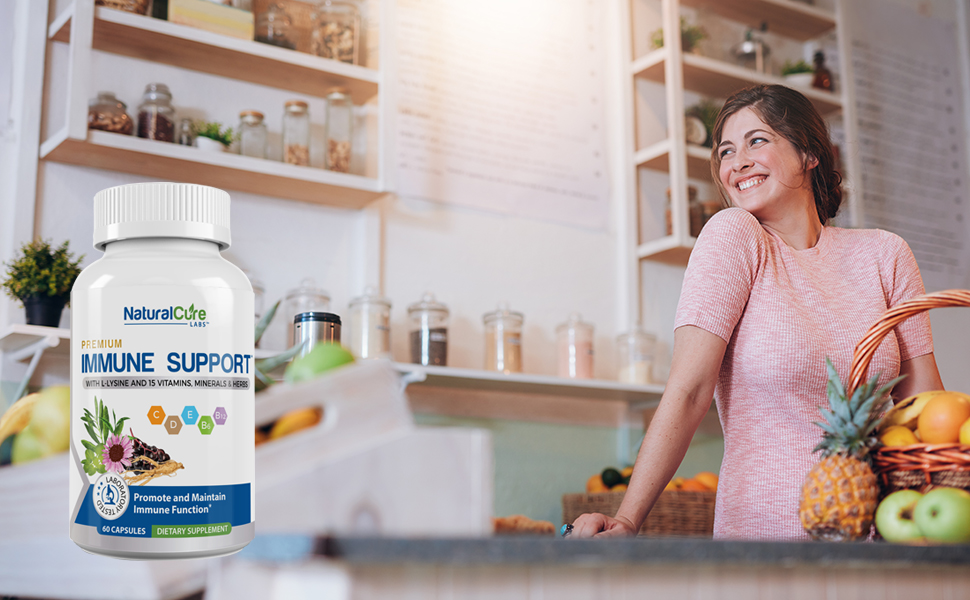 SupplySide West, the leading ingredients and supply-chain tradeshow for the health and nutrition industry has chosen Natural Cure Labs' Immune Support multivitamin as a finalist in the NEXTY Award program at its Natural Products Expo.
Immune Support, a proprietary blend of 16 vitamins, minerals, herbs, and antioxidants was chosen for its outstanding quality and innovation against hundreds of competing products in the annual natural products competition.
Immune Support was recognized for its outstanding quality, innovation, and integrity against hundreds of competitors in the annual natural products competition.
Each of the 16 ingredients in Immune Support was deliberately selected after months of research and backed by the published medical studies. The formula was created under the direction of medical professionals, and blended using non-GMO ingredients, no synthetic excipients or fillers, and an all-vegan formula. The product is free of gluten and allergens and offers a full month's supply per bottle.
Immune Support supports the company's mission to produce research-based, all-natural therapies for those looking to gain access to quality and transparent dietary supplements. The product complements the company's flagship product, Monolaurin, with synergistic immune-bolstering ingredients to offer a holistic approach to immune system management. Every product in this lineup is made with the goal of supporting and maintaining healthy immune function.
The NEXTY Awards recognize innovation, inspiration and integrity across a range of finished product categories—from condition-specific supplements and nutrient delivery innovation to functional food/beverage and brand storytelling.
To learn more about the NEXTY awards please see:
NEXTY awards: https://west.supplysideshow.com/en/nexty-awards.html
NEXTY Finalist Press Release: https://www.naturalproductsinsider.com/branding-marketing/nexty-awards-finalists-supplyside-west-2019