All quotes below are taken directly (verbatim) from published studies and are not the opinion of Natural Cure Labs.
Introduction
There are a wide range of academic, clinical, and laboratory studies which investigate monolaurin and its relationship with different viruses, bacteria, and other microbes.
The quotes below are taken directly from published research, and the contributing authors, academic journals, and direct links to the studies are provided for your benefit.
All opinion articles on this site which may utilize some of this research have been medically reviewed for accuracy and authenticity by our team of certified medical professionals. Learn more about our commitment to research and meet the team.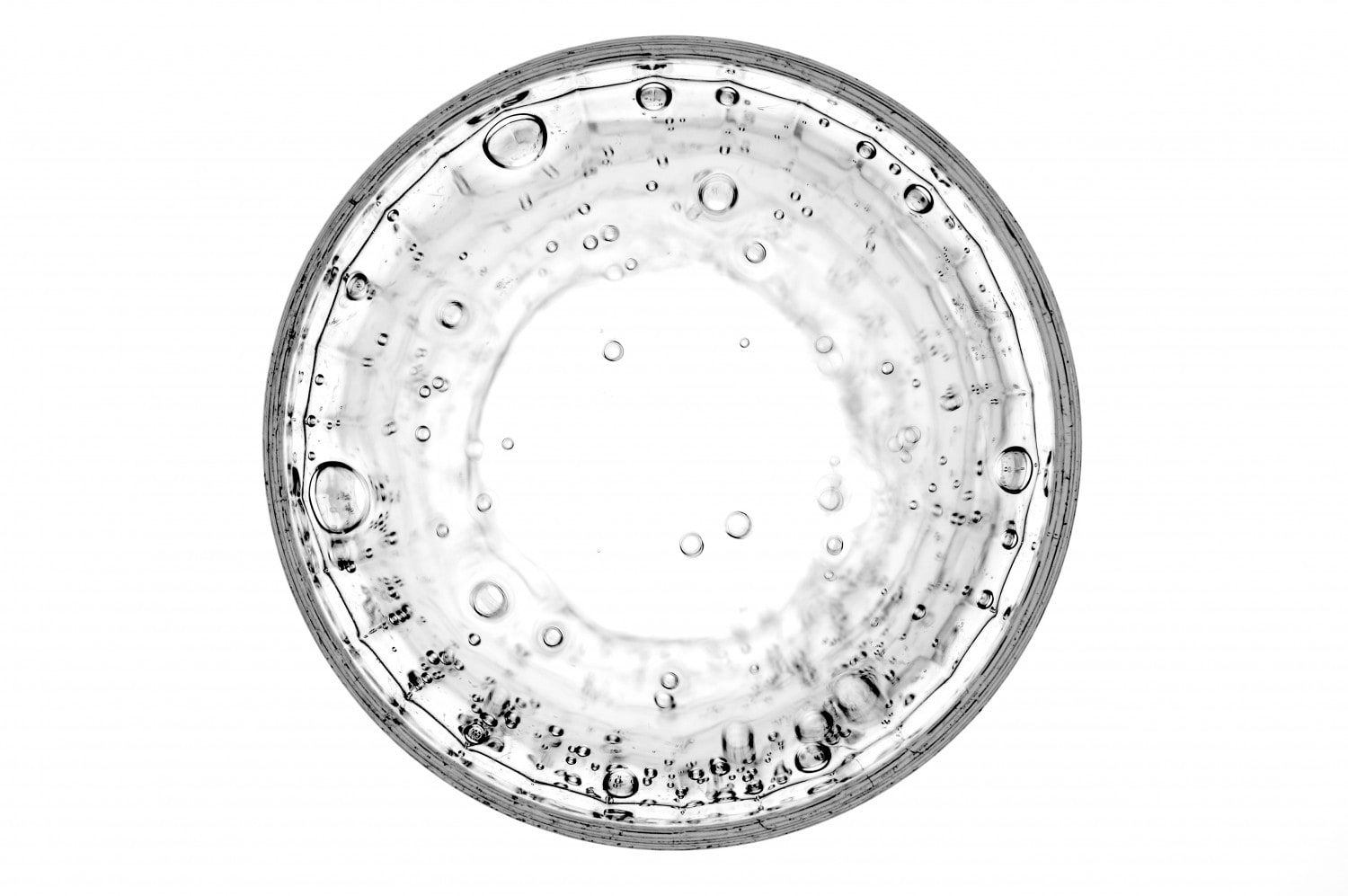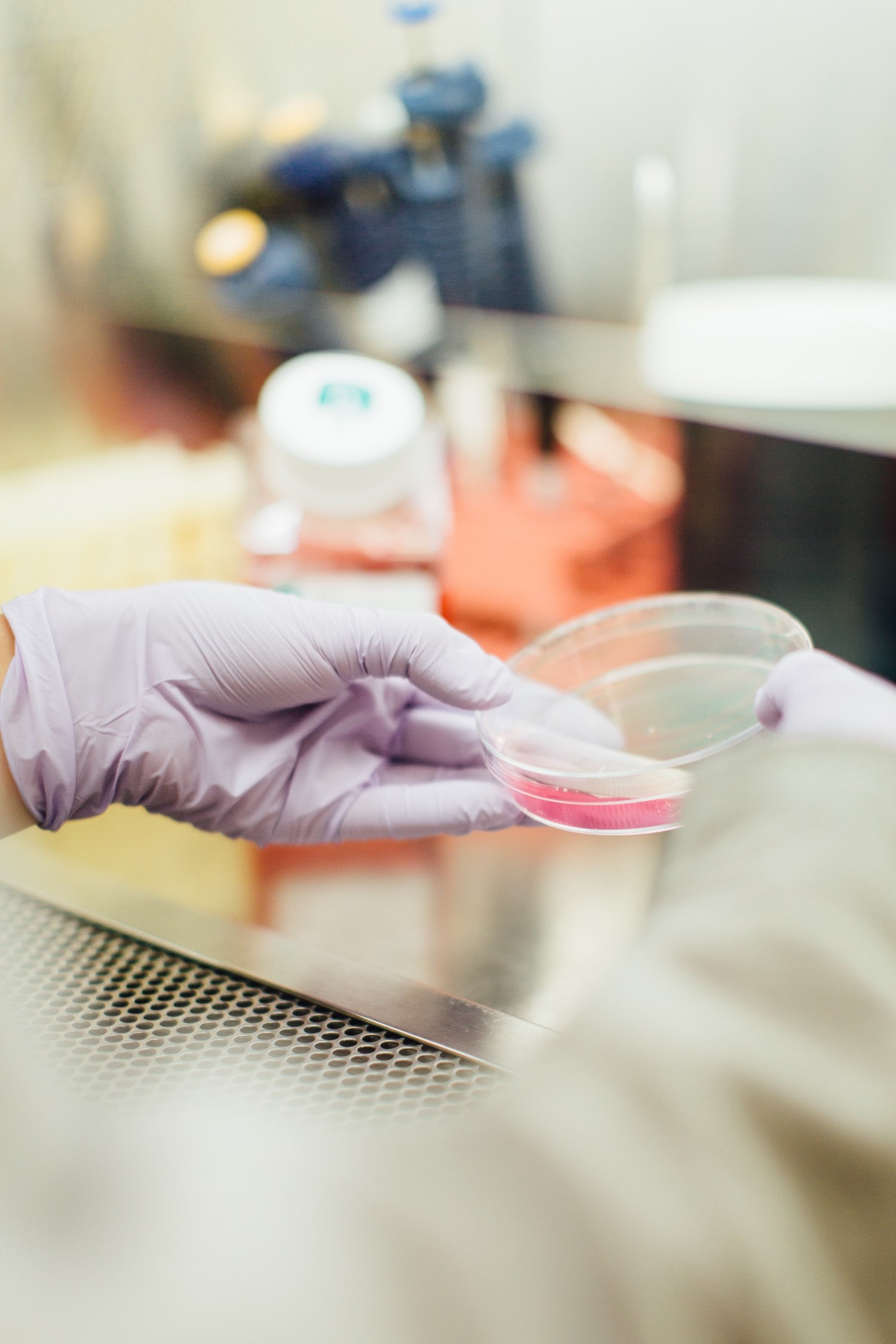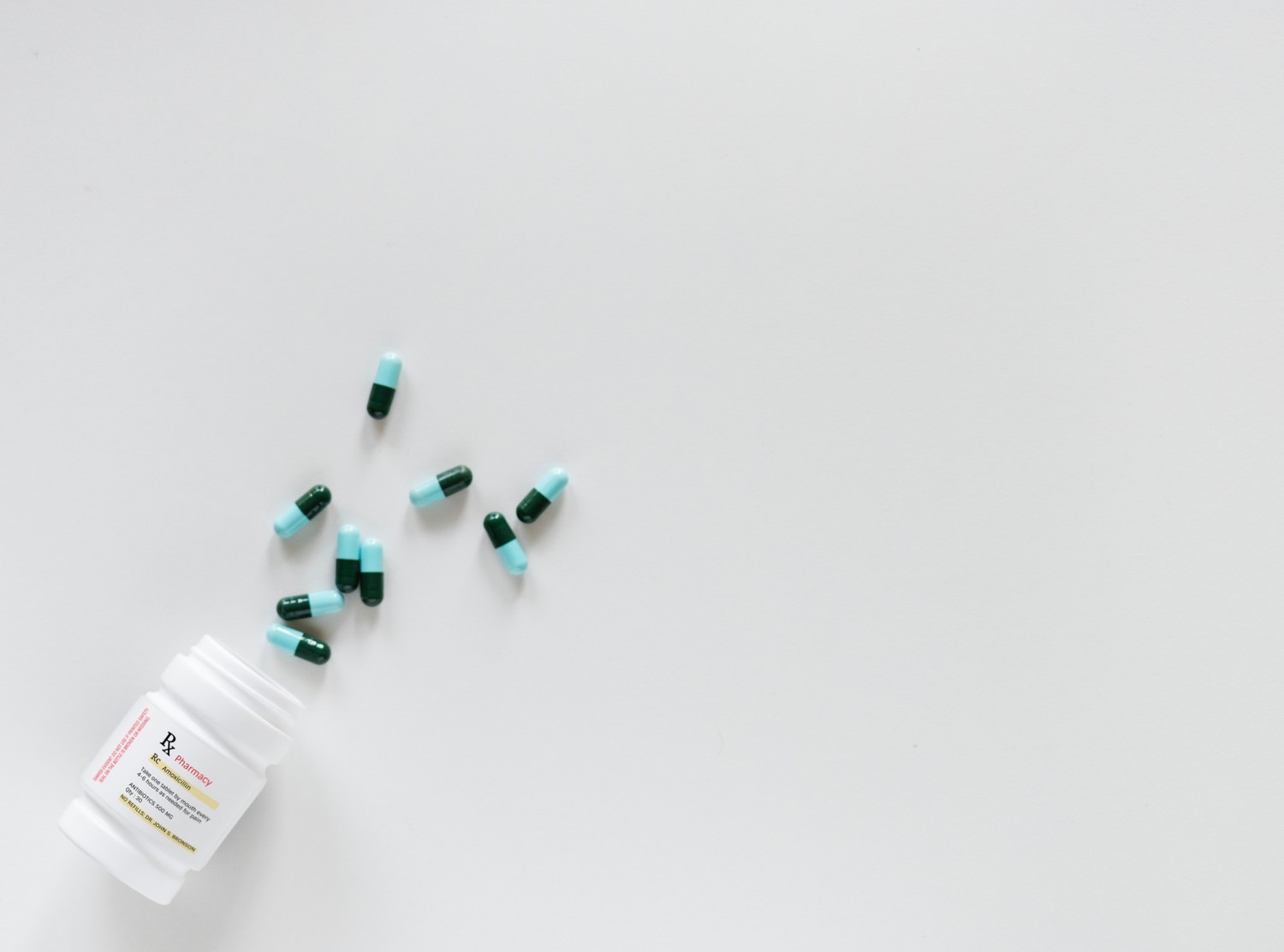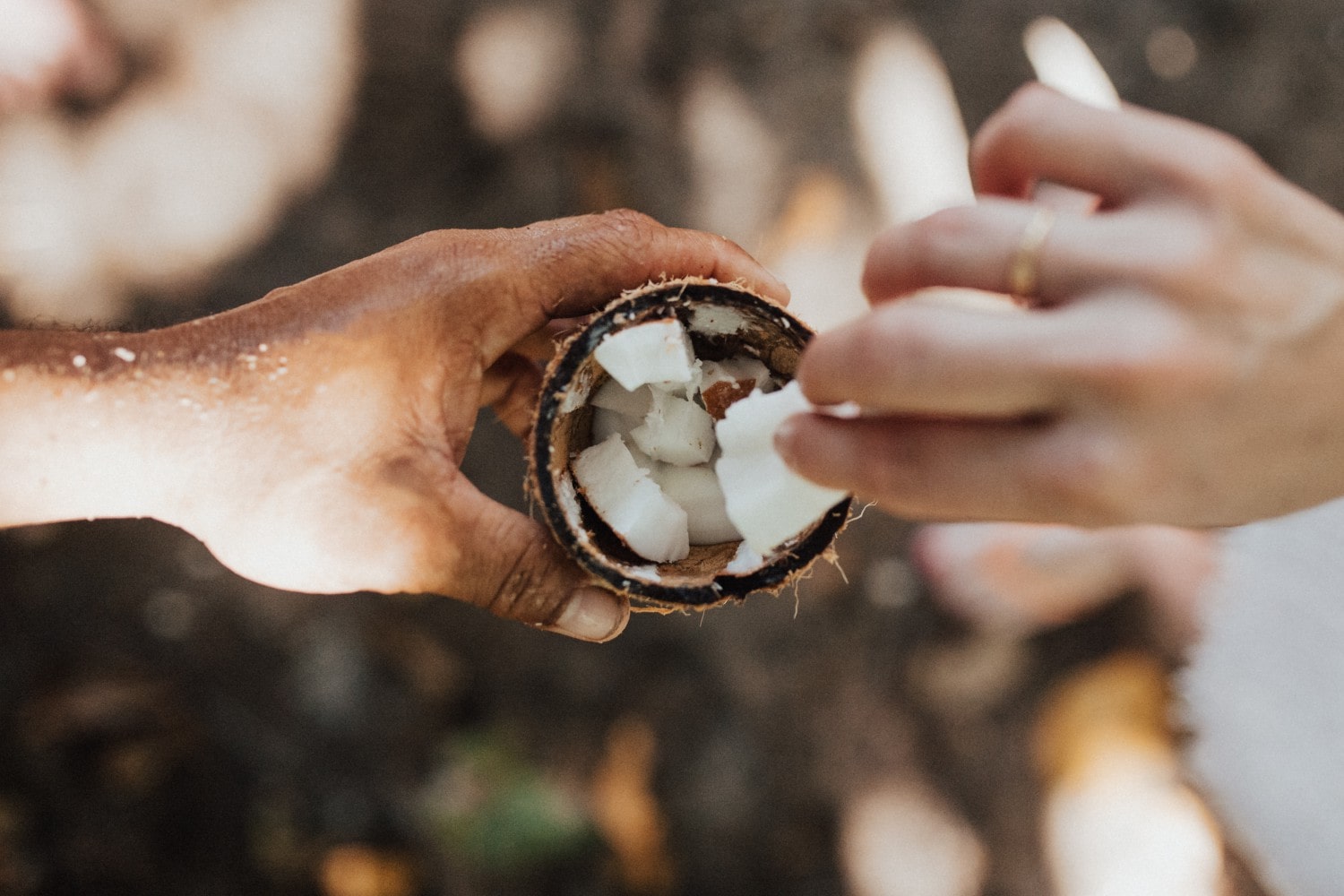 Safety, Targeting, Efficacy
MONOLAURIN & VIRUSES
Herpes simplex 1, Herpes simplex 2, Measles, & More...
"Some of the viruses inactivated by monolaurin include measles, Herpes simplex-1, vesicular stomatitis, visna virus, and cytomegalovirus. In addition, a number of fungi, yeasts, and protozoa are reported to be inactivated or killed by monolaurin, including several species of ringworm. Candida albicans and the protozoan parasite Giardia lamblia were both reported to be killed by monolaurin."

Lieberman S, Enig MG, Preuss HG. A Review of Monolaurin and Lauric Acid Natural Virucidal and Bactericidal Agents. Alternative & Complimentary Therapies, December 2006. 12(6): 310-314.

http://www.touroinstitute.com/natural%20bactericidal.pdf

"Lipids can inactivate enveloped viruses, bacteria, fungi, and protozoa...Medium chain length antiviral lipids can be added to human blood products that contain ___ and reduce the cell-free virus concentration by as much as 11 log10 TCID50/ml. The presence of lipids does not interfere with most clinical assays performed on human blood samples. Antimicrobial lipids can disrupt cell membranes and therefore lyse leukocytes which potentially carry virus."

Isaacs CE, Kim KS, Thormar H. Inactivation of enveloped viruses in human bodily fluids by purified lipids. Annals of the New York Academy of Sciences. 1994 Jun 6;724:457-64.

http://www.ncbi.nlm.nih.gov/pubmed/8030973

"Unsaturated monoglycerides and alcohols of chain lengths of 16 or 18 carbons were found to be extremely potent inactivators of two enveloped viruses, herpes simplex virus type 2 and bacteriophage phi6 "

Sands J, Auperin D, Snipes W. Extreme sensitivity of enveloped viruses, including Herpes Simplex, to long chain unsaturated monoglycerides and alcohols. Antimicrobial Agents and Chemotherapy. 15; 1:67-73, 1979.

http://www.ncbi.nlm.nih.gov/pubmed/218499

"Glycerol monolaurate (GML) has been proposed as a microbicide component to enhance efficacy by blocking these transmission-facilitating innate immune response to vaginal exposure. We show here in an especially rigorous test of protection in the SIV-rhesus macaque model of HIV-1 transmission to women, that GML used daily and before vaginal challenge protects against repeat high doses of SIV by criteria that include virological and immunological assays to detect occult infection. We also provide evidence for indirect mechanisms of action in GML-mediated protection."

Haase AT, Rakasz E, Schultz-Darken N, Nephew K, Weisgrau KL, Reilly CS, Li Q, Southern PJ, Rothenberger M, Peterson ML, Schlievert PM. Glycerol Monolaurate Microbicide Protection against Repeat High-Dose SIV Vaginal Challenge. PLoS One. 2015 Jun 9;10(6):e0129465. doi: 10.1371/journal.pone.0129465. eCollection 2015.

https://www.ncbi.nlm.nih.gov/pubmed/26057743

"Monolaurin is lauric acid but in a safe form for human ingestion and performs the exact same anti-microbial function. From the study, it is seen that lauric acid destroys lipid coated viruses by binding to the lipid protein envelope of virus thereby preventing it from attaching and entering host cells, this kills the viral envelope seen as no growth sign in our observations, thereby killing the virus."

Ezigbo, Veronica O., Mbaegbu Emmanuella A. Extraction of Lauric Acid from Coconut Oil, Its Applications and Health Implications On Some Microorganisms. African Journal of Education, Science and Technology, April, 2016 Vol 3, No. 2 p144-147

https://www.coou.edu.ng/journals/ajest/vol_3_iss_2/extraction_of_lauric_acis_from_coconut_oil.pdf
Chlamydia
"Lauric acid (12:0), capric acid (10:0), and monocaprin (10:0) caused a greater than 10,000-fold (>4-log10) reduction in the infectivity titer… The results indicate that the bacteria are killed by the lipid, possibly by disrupting the membrane(s) of the elementary bodies… he rapid inactivation of large numbers of C. trachomatis organisms by monocaprin suggests that it may be useful as a microbicidal agent for the prevention of the sexual transmission of C. trachomatis"

Bergsson G, Arnfinnsson H, Karlsson SM, Steingrímsson O, Thormar H. In Vitro Inactivation of Chlamydia trachomatis by Fatty Acids and Monoglycerides. American Society for Microbiology 9 February 1998

http://aac.asm.org/content/42/9/2290.short
RNA & DNA Enveloped Viruses, including Herpes
"Monolaurin ... were tested for in vitro virucidal activity against 14 human RNA and DNA enveloped viruses in cell culture. At concentrations of 1% additive in the reaction mixture for 1 h at 23°C, all viruses were reduced in infectivity by >99.9%"

Hierholzer, J.C. and Kabara, J.J. In Vitro Effects of Monolaurin Compounds on Enveloped RNA and DNA Viruses. Journal of Food Safety 4:1-12 (1982)

http://onlinelibrary.wiley.com/doi/10.1111/j.1745-4565.1982.tb00429.x/abstract

"Antiviral fatty acids were found to affect the viral envelope, causing leakage and at higher concentrations, a complete disintegration of the envelope and the viral particles. They also caused disintegration of the plasma membranes of tissue culture cells resulting in cell lysis and death."

Thormar H, Isaacs CE, Brown HR, Barshatzky MR, Pessolano T. Inactivation of enveloped viruses and killing of cells by fatty acids and monoglycerides. AntimicrobialAgents and Chemotherapy. 1987 Jan;31(1):27-31.

http://www.ncbi.nlm.nih.gov/pubmed/3032090

"The antiviral action, attributed to monolaurin (the monoglyceride of lauric acid), is that of solubilizing the lipids and phospholipids in the envelope of the pathogenic organisms causing the disintegration of their outer membrane. There is also evidence thatmedium-chain fatty acids (MCFA) interfere with the organism's signal transduction and the antimicrobial effect in viruses is due to interference with virus assembly and viral maturation."

Arora R, Chawla R, Marwah R, Arora P, Sharma RK, Kaushik V, Goel R, Kaur A, Silambarasan M, Tripathi RP, Bharwaj JR. Potential of Complementary and Alternative Medicine in Preventive Management of NovelH1N1 Flu (Swine Flu) Pandemic: Thwarting Potential Disasters in the Bud. Evidence-Based Complementary and Alternative Medicine Volume 2011 (2011), Article ID 586506, 16 pages

http://www.ncbi.nlm.nih.gov/pmc/articles/PMC2957173/

"The antiviral activity, which reduced titers of virus by as much as 10,000-fold, only affected enveloped viruses and was localized in the milk lipid fraction"

Isaacs CE, Thormar H. Membrane-disruptive effect of human milk: inactivation of enveloped viruses. Journal of Infectious Diseases 1986; 154:966-971

http://www.ncbi.nlm.nih.gov/pubmed/3491166

"Antiviral fatty acids were found to affect the viral envelope, causing leakage and, at higher concentrations, a complete disintegration of the envelope and the viral particles. Lipids commonly found in natural products could possibly be used as antiviral agents against enveloped viruses."

Thormar H, Isaacs CE, Kim KS, Brown HR. Inactivation of visna virus and other enveloped viruses by free fatty acids and monoglycerides. Annals of the New York Academy of Science. 1994 June 6, 724:465–471.

http://www.ncbi.nlm.nih.gov/pubmed/8030974
MONOLAURIN & BACTERIA, FUNGI, YEAST, and PROTOZOA
Yeast, Gram (+) bacteria
"Our data indicate that C(12) (lauric acid) is the most inhibitory saturated fatty acid against gram-positive organisms"

Kabara JJ, Swieczkowski DM, Conley AJ, Truant JP. Fatty acids and derivatives as antimicrobial agents. Antimicrobial Agents and Chemotherapy. 1972 Jul;2(1):23-8.

http://www.ncbi.nlm.nih.gov/pubmed/4670656

"Gram (+) bacteria and yeasts but not Gram (-) bacteria were affected by these agents (monolaurin) "

Kabara JJ, Vrable R. Antimicrobial lipids: natural and synthetic fatty acids and monoglycerides. Lipids. 1977 Sep;12(9):753-9.

http://www.ncbi.nlm.nih.gov/pubmed/409896
E. Coli, Gram (–) bacteria
"Lauric acid had the same inhibitory action as did capric and myristic acids but monolaurin was inhibitory to V. parahaemolyticus at concentrations as low as 5 mcg/ml. The stronger anti- Vibrio activity of monocaprin and, especially, monolaurin confirms reports by Kato and Shibasaki (7, 10) that fatty acids esters of glycerol do exhibit retarding effects on gramnegative bacteria. Monocaprin and monolaurin had a strong enhancing effect on the thermal destruction of E. coli and P. aeruginosa."

Beuchat LA. Comparison of antiviral activities of potassium sorbate, sodium benzoate and glycerol and sucrose esters of fatty acids. Appi. Environ. Microbiol. 39:1178, 1980

http://pubmedcentralcanada.ca/pmcc/articles/PMC291503/

"In the presence of Monolaurin... monolaurate had the highest bactericidal activity against E. coli and other Gram-negative bacteria… It may be concluded from various experimental results that the transport of monolaurin into the cell membrane of E. coli was stimulated by the action of citric or polyphosphoric acid"

Kabara JJ. The Pharmacological Effect of Lipids. Champaign, Ill, USA: American Oil Chemist's Society; 1978. Page 92

https://goo.gl/1CcpaV
Lyme Disease (caused by Borrelia burgdorferi and Borrelia garinii)
"The most effective antimicrobial compounds against all morphological forms of the two tested Borrelia sp. were baicalein and monolaurin. This might indicate that the presence of fatty acid and phenyl groups is important for comprehensive antibacterial activity."

Goc, A., Niedzwiecki, A. and Rath, M. (2015), In vitro evaluation of antibacterial activity of phytochemicals and micronutrients against Borrelia burgdorferi and Borrelia garinii. J Appl Microbiol, 119: 1561–1572. doi:10.1111/jam.12970

https://www.ncbi.nlm.nih.gov/pubmed/26457476

"Monolaurin, a coconut oil extract, has also recently been shown to have the ability to significantly affect three morphological forms of Borrelia burgdoferi and Borrelia garinii: spirochetes, latent round body forms, and borrelia biofilms, while simultaneously deceasing yeast overgrowth in the GI tract."

Horowitz, Richard. How Can I Get Better?: An Action Plan for Treating Resistant Lyme & Chronic Disease. St. Martin's Griffin, 2017. P73
Candida albicans (yeast infections)
"The results show that capric acid, a 10-carbon saturated fatty acid, causes the fastest and most effective killing of all three strains of C. albicans tested, leaving the cytoplasm disorganized and shrunken because of a disrupted or disintegrated plasma membrane. Lauric acid, a 12-carbon saturated fatty acid, was the most active at lower concentrations and after a longer incubation time. In summary, the results show that both capric and lauric acids are active in killing C. albicans and may therefore be useful for treatment of infections caused by that pathogen or others that infect the skin and mucosa."

Bergsson G, Arnfinnsson J, Steingrímsson O, and Thormar H. In Vitro Killing of Candida albicans by Fatty Acids and Monoglycerides. Antimicrobial Agents and Chemotherapy. 2001 November; 45(11): 3209–3212

http://www.ncbi.nlm.nih.gov/pubmed/11600381

"We recently compared the antimicrobial efficacy of oregano oil and other essential oils as well as monolaurin in vitro by examining a fungus (C albicans) and many different bacteria using a microdilution method. In vivo experiments in mice showed oregano oil and monolaurin, individually and combined, to be as effective as some antibiotics. Oregano oil and/or monolaurin could prove to be useful antimicrobial agents for prevention and therapy of a variety of dangerous infectious organisms under many different circumstances."

Preuss HG, Echard B, Zonosi RR. The potential for developing natural antibiotics: Examining oregano and monolaurin. Original Internist 2005;12:119–124

http://www.highbeam.com/doc/1G1-138663115.html

"The kinetics of killing results showed that the [Monolaurin] killed over 90% yeast cells rapidly within 15 min and caused a complete loss of viability in 120 min. Results of anti-yeast activity in liquid medium by broth (monolaurin) dilution method showed that the growth of both Candida albicans and Saccharomyces cerevisiae was completely inhibited."

Zhang H, Xu Y, Wu L, Zheng X, Zhu S, Feng F, Shen L. Anti-yeast activity of a food-grade dilution-stable microemulsion. Applied Microbiology andBiotechnology. 2010 July;87(3):1101-8

http://www.ncbi.nlm.nih.gov/pubmed/20437043

"The results from this study showed that lauric acid has an anti-microbial effect. It is most effective against Candida albicans and then staphylococcus followed by Aspergillus flavus...This goes to say that it is effective against fungus, several viruses and ... gram positive bacteria. The study proves that lauric acid is effective against viral, bacterial (gram positive) and fungal infections such as common cold, swine flu, genital herpes, blister etc."

Ezigbo, Veronica O., Mbaegbu Emmanuella A. Extraction of Lauric Acid from Coconut Oil, Its Applications and Health Implications On Some Microorganisms. African Journal of Education, Science and Technology, April, 2016 Vol 3, No. 2 p144-147

https://www.coou.edu.ng/journals/ajest/vol_3_iss_2/extraction_of_lauric_acis_from_coconut_oil.pdf
H. Pylori or Helicobacter Pylori (causes Gastritis)
"The lipids… showed high activity against H. pylori, monocaprin and monolaurin being the most active. The high activity of monoglycerides against H. pylori suggests that they may be useful as active ingredients in pharmaceutical formulations.

Bergsson G, Steingrı́msson O, Thormar H. Bactericidal effects of fatty acids and monoglycerides on Helicobacter pylori. International Journal of Antimicrobial Agents. Volume 20, Issue 4, October 2002, Pages 258–262

http://www.sciencedirect.com/science/article/pii/S0924857902002054

"H. pylori were extremely sensitive to monolaurin. Because of their longstanding safety record, origanum and/or monolaurin, alone or combined with antibiotics, might prove useful in the prevention and treatment of severe bacterial infections, especially those that are difficult to treat and/or are antibiotic resistant."

Preuss HG, Echard B, Enig M, Brook I, Elliott TB. Minimum inhibitory concentrations of herbal essential oils and monolaurin for gram-positive and gram-negative bacteria. Molecular and Cellular Biochemistry. 2005 Apr;272(1-2):29-34.

http://www.ncbi.nlm.nih.gov/pubmed/16010969

"Collectively, our data demonstrate that H. pylori is rapidly inactivated by medium-chain monoacylglycerol esters (monolaurin) and lauric acid and exhibits a relatively low frequency of spontaneous development of resistance to the bactericidal activity of MGs."

Petschow BW, Batema RP, Ford LL. Susceptibility of Helicobacter pylori to bactericidal properties of medium-chain monoglycerides and free fatty acids. Antimicrobial Agents and Chemotherapy. February 1996 vol. 40 no. 2 302-306

http://aac.asm.org/content/40/2/302.short

"These results suggest that H. pylori present in the stomach contents (but not necessarily within the mucus barrier) should be rapidly killed by the millimolar concentrations of fatty acids and monoglycerides (monolaurin) that are produced by pre-intestinal lipase(s) acting on suitable triglycerides such as milkfat"

"The results in this research provide a possible strategy for a new treatment for H. pylori infection that would be characterised by minimal side-effects and low bacterial resistance"

Sun CQ, O'Connor CJ, Roberton AM. Antibacterial actions of fatty acids and monoglycerides against Helicobacter pylori. FEMS Immunology and Medical Microbiology 36 (2003) 9-17

http://onlinelibrary.wiley.com/doi/10.1016/S0928-8244(03)00008-7/pdf
C. difficile, Giardia lamblia & Entamoeba histolytica (causes diarrhea)
"Virgin Coconut Oil (VCO) and its most active individual fatty acids were tested to evaluate their antimicrobial effect on C. difficile in vitro. The data indicate that exposure to lauric acid (C12) was the most inhibitory to growth (P<.001), as determined by a reduction in colony-forming units per milliliter."

Shilling M, Matt L Rubin E Visitacion MP., Haller N. A., Grey S. F., and Woolverton C. J. Antimicrobial Effects of Virgin Coconut Oil and Its Medium-Chain Fatty Acids on Clostridium difficile. Journal of Medicinal Food. December 2013, 16(12): 1079-1085.

https://doi.org/10.1089/jmf.2012.0303

"Entamoeba histolytica (E. histolytica) and Giardia lamblia (G. lamblia) are common causes of diarrhea and malabsorption in humans. Monolaurin, the monoglyceride of lauric acid is the most powerful antiviral, antibacterial and antifungal fatty acid found in coconut oil. It has the greatest overall antimicrobial effect. It also had antiprasitic effect on blastocysts in vitro. Monolaurin which is a natural compound derived from coconut was evaluated for its antigiardial effects on giardia. In the group (4) receiving monolaurin post infection, the number of trophozoites and cysts forms of G. lamblia in intestinal contents were 87.34 and 91.15%, respectively compared to infected control group."

Fahmy ZH, Aly E, Shalsh I, Mohamed AH. The effect of medium chain saturated fatty acid (monolaurin) on levels of the cytokines on experimental animal in Entamoeba histolytica and Giardia lamblia infection. African Journal of Pharmacy and Pharmacology. January 2014.

http://www.academicjournals.org/article/article1392286344_Fahmy%20et%20al.pdf
Listeria monocytogenes (causes listeriosis)
"Decrease in the pH and temperature values have increased the anti-listerial activity of monolaurin and the essential oil. The lowest MIC value of monolaurin and essential oil was observed at pH 5 and 5 ˚C. According to our results, the oil alone or in combination with monolaurin at low pH and temperature conditions showed a promising inhibitory effect on L. monocytogenes."

Raeisi M, Tajik H, Razavi Rohani SM, Tepe B, Kiani H, Khoshbakht R, Shirzad Aski H, Tadrisi H. Inhibitory effect of Zataria multiflora Boiss. essential oil, alone and in combination with monolaurin, on Listeria monocytogenes. Vet Res Forum. 2016 Winter;7(1):7-11. Epub 2016 Mar 15.

https://www.ncbi.nlm.nih.gov/pubmed/27226881
Staphylococus aureus (Staph, MRSA) and other bacterias
"Glycerol monolaurate (GML) inhibits the expression of virulence factors in Staphylococus aureus and the induction of vancomycin resistance in Enterococcus faecalis, presumably by blocking signal transduction"

Ruzin A, Novick RP. Equivalence of lauric acid and glycerol monolaurate as inhibitors of signal transduction in Staphylococcus aureus. Journal of Bacteriology. 2000 May; 182(9):2668-71

http://www.ncbi.nlm.nih.gov/pubmed/10762277

"We show that [monolaurin] inhibits the synthesis of most staphylococcal toxins and other exoproteins and that it does so at the level of transcription. We find that [monolaurin] blocks the induction but not the constitutive synthesis of beta-lactamase, suggesting that it acts by interfering with signal transduction."

Projan SJ, Brown-Skrobot S, Schlievert PM, Vandenesch F, Novick RP. Glycerol monolaurate inhibits the production of beta-lactamase, toxic shock toxin-1, and other staphylococcal exoproteins by interfering with signal transduction. Journal of Bacteriology. 1994 Jul;176(14):4204-9.

http://www.ncbi.nlm.nih.gov/pubmed/8021206

"Lauric acid, present in heavy concentrations in coconuts, forms monolaurin in the body that can inhibit the growth of pathogenic microbes… monolaurin may prove to be useful antimicrobial agents for prevention and therapy of Staphylococcus aureus infections"

Preuss HG, Echard B, Dadgar A, Talpur N, Manohar V, Enig M, Bagchi D, Ingram C. Effects of Essential Oils and Monolaurin on Staphylococcus aureus: In Vitro and In Vivo Studies. Toxicology Mechanisms and Methods. 2005; 15(4):279-85

http://www.ncbi.nlm.nih.gov/pubmed/20021093

"With Lauric Acid, Staph. aureus and Strep. agalactiae were reduced 81.3 and 49.6%, respectively"

Boddie RL, Nickerson SC. Evaluation of postmilking teat germicides containing Lauricidin, saturated fatty acids, and lactic acid. Journal of Dairy Science. 1992 Jun ;75(6):1725-30.

http://www.ncbi.nlm.nih.gov/pubmed/1500569

"Microbial killing by milk lipids is due primarily to free fatty acids (FFAs) and monoglycerides (MGs) released from milk triglycerides by lipases and can be duplicated using purified FFAs and MGs (ie: monolaurin)"

Isaacs CE, Thormar H. The role of milk-derived antimicrobial lipids as antiviral and antibacterial agents. Advances in Experimental Medicine and Biology. 1991; 310:159-65

http://www.ncbi.nlm.nih.gov/pubmed/1808991

"Glycerol monolaurate inhibited lipase production by S. aureusand S. epidermidis at concentrations that did not adversely affect bacterial cell growth. GML can be used to inhibit ocular bacterial lipase production without proving detrimental to commensal bacteria viability."

Flanagan JL, Khandekar N, Zhu H, Watanabe K, Markoulli M, Flanagan JT, Papas E. Glycerol Monolaurate Inhibits Lipase Production by Clinical Ocular Isolates Without Affecting Bacterial Cell Viability. Investigative Ophthalmology & Visual Science February 2016, Vol.57, 544-550. doi:10.1167/iovs.15-17180

https://www.ncbi.nlm.nih.gov/pubmed/26873514

"Monolaurin-lipid nanocapsules (ML-LNCs) and both plectasin derivatives showed potent activity against all 14 tested strains of S. aureus, independent of their resistance phenotype. Both peptides displayed a considerable adsorption (33%-62%) onto ML-LNCs without having an important impact on the particle properties such as size. The combinations of peptide with ML-LNC displayed synergistic effect against S. aureus, as confirmed by two methods: checkerboard and time-kill assays. This synergistic interaction enables a dose reduction and consequently decreases the risk of toxicity and has the potential of minimizing the development of resistance. Together, these results suggest that ML-LNCs loaded with a plectasin derivative may be a very promising drug delivery system for further development as a novel antibacterial agent against S. aureus, including MRSA."

Umerska A, Cassisa V, Bastiat G, Matougui N, Nehme H, Manero F, Eveillard M, Saulnier P. Synergistic interactions between antimicrobial peptides derived from plectasin and lipid nanocapsules containing monolaurin as a cosurfactant against Staphylococcus aureus. Int J Nanomedicine. 2017 Aug 8;12:5687-5699. doi: 10.2147/IJN.S139625. eCollection 2017.

https://www.ncbi.nlm.nih.gov/pubmed/28848347

"In conclusion, monoglyceride-LNCs are promising candidates as carriers for the encapsulation of antibacterial agents, particularly against S. aureus."

Umerska A, Cassisa V, Matougui N, Joly-Guillou ML, Eveillard M, Saulnier P. Antibacterial action of lipid nanocapsules containing fatty acids or monoglycerides as co-surfactants. Eur J Pharm Biopharm. 2016 Nov;108:100-110. doi: 10.1016/j.ejpb.2016.09.001. Epub 2016 Sep 3.

https://www.ncbi.nlm.nih.gov/pubmed/27597268

"Sensitivity rates of Gram-positive Staphylococcus aureus, Streptococcus spp., and coagulase-negative Staphylococcus, Gram-negative E. vulneris, Enterobacter spp., and Enterococcus spp. to 20 mg/ml monolaurin was 100% and of Klebsiella rhinoscleromatis was 92.31%. Escherichia coli had progressively less dense colony growths at increasing monolaurin concentrations, and at 20 mg/ml was less dense than the control. Staphylococcus aureus, coagulase-negative Staphylococcus, and Streptococcus spp. did not exhibit any resistance to monolaurin and had statistically significant (P <.05) differences in resistance rates to these antibiotics….Monolaurin has statistically significant in vitro broad-spectrum sensitivity against Gram-positive and Gram-negative bacterial isolates from superficial skin infections. Most of the bacteria did not exhibit resistance to it."

Carpo BG, Verallo-Rowell VM, Kabara J. Novel antibacterial activity of monolaurin compared with conventional antibiotics against organisms from skin infections: an in vitro study. J Drugs Dermatol. 2007 Oct;6(10):991-8.

https://www.ncbi.nlm.nih.gov/pubmed/17966176
Biofilms (Biofilm "Buster")
"Biofilm provides a bacterial hiding place by forming a physical barrier and causing physiological changes in cells. The elimination of biofilm is the main goal of hygiene. Monoacylglycerols (monolaurin) are recognized as safe and are used in food as emulsifiers... Monoacylglycerols with two specific lengths of fatty acid moiety, monolaurin and monobehenin, were found to have strong inhibitory activity toward bacterial biofilm formation of S. mutans, X. oryzae, and Y. enterocolitica in a strain specific manner."

Ham Y, Kim T-J. Inhibitory activity of monoacylglycerols on biofilm formation in Aeromonas hydrophila, Streptococcus mutans, Xanthomonas oryzae, and Yersinia enterocolitica. SpringerPlus. 2016;5(1):1526. doi:10.1186/s40064-016-3182-5

https://www.ncbi.nlm.nih.gov/pubmed/27652099

"Monolaurin (also known as glycerol monolaurate) is a natural compound found in coconut oil and is known for its protective biological activities as an antimicrobial agent.... Biofilm antifungal assay showed significant reduction in Log (CFU/ml) of biofilms treated with 1,250 and 2,500 µM of 1-monolaurin when compared to the control groups . There was also a significant down-regulation of IL-1α and IL-1β in the co-culture treated with monolaurin. It can be concluded that monolaurin has a potential antifungal activity against C. albicans and can modulate the pro-inflammatory response of the host."

Seleem D, Chen E, Benso B, Pardi V, Murata RM. In vitro evaluation of antifungal activity of monolaurin against Candida albicans biofilms. Goyal P, ed. PeerJ. 2016;4:e2148. doi:10.7717/peerj.2148.

https://www.ncbi.nlm.nih.gov/pubmed/27366648

"The experimental trends indicate that the compounds have membrane-disruptive behavior against supported lipid bilayers principally above the respective critical micelle concentration values. The growth inhibition properties of the compounds against standard and methicillin-resistant Staphylococcus aureus bacterial strains were also tested. Taken together, the findings in this work improve our knowledge about how saturated fatty acids and related compounds destabilize lipid bilayers, offering insight into the corresponding molecular mechanisms that lead to membrane morphological responses."

Yoon BK, Jackman JA, Kim MC, Cho NJ. Spectrum of Membrane Morphological Responses to Antibacterial Fatty Acids and Related Surfactants. Langmuir. 2015 Sep 22;31(37):10223-32. doi: 10.1021/acs.langmuir.5b02088. Epub 2015 Sep 8.

https://www.ncbi.nlm.nih.gov/pubmed/26325618

"Both Glycerol Monolaurate and lauric acid were effective in inhibiting biofilm development as measured by decreased numbers of viable biofilm-associated bacteria as well as decreased biofilm biomass. Compared with lauric acid on a molar basis, GML represented a more effective inhibitor of biofilms formed by either S. aureus or E. faecalis."

Hess DJ, Henry-Stanley MJ, Wells CL. The Natural Surfactant Glycerol Monolaurate Significantly Reduces Development of Staphylococcus aureus and Enterococcus faecalis Biofilms. Surg Infect (Larchmt). 2015 Oct;16(5):538-42. doi: 10.1089/sur.2014.162. Epub 2015 Jun 25.

https://www.ncbi.nlm.nih.gov/pubmed/26110557

"The anti-biofilm assay showed the significantly reduction of biomass of C. albicans biofilm treated with Glycerol Monolaurate Nanocapsules while the GML does not exhibit effect. The kinetic assay demonstrated that at 48 h, the GML Nanocapsules reduce 94% of formed biofilm. The positive results suggest the promisor alternative for this public health problem that is biofilm infections."

Lopes LQ, Santos CG, Vaucher Rde A, Raffin RP, Santos RC. Nanocapsules with glycerol monolaurate: Effects on Candida albicans biofilms. Microb Pathog. 2016 Aug;97:119-24. doi: 10.1016/j.micpath.2016.05.016. Epub 2016 May 27.

https://www.ncbi.nlm.nih.gov/pubmed/27241236
MONOLAURIN & DRUG RESISTANCE
"Monolaurin has statistically significant in vitro broad-spectrum sensitivity against Gram-positive and Gram-negative bacterial isolates from superficial skin infections. Most of the bacteria did not exhibit resistance to it."

Carpo BG, Verallo-Rowell VM, Kabara J Novel. Antibacterial activity of Monolaurin compared with conventional antibiotics against organisms from skin infections: an in vitro study. Journal of Drugs in Dermatology : JDD [2007, 6(10):991-998]

http://www.ncbi.nlm.nih.gov/pubmed/17966176

"Glycerol monolaurate (GML) is a surfactant that has been found to inhibit the post-exponential phase activation of virulence factor production and the induction of beta-lactamase in Staphylococcus aureus. We found that GML suppresses growth of vancomycin-resistant Enterococcus faecalis on plates with vancomycin and blocks the induction of vancomycin resistance, which involves a membrane-associated signal transduction mechanism, either at or before initiation of transcription."

Ruzin A, Novick RP. Glycerol monolaurate inhibits induction of vancomycin resistance in Enterococcus faecalis. Journal of Bacteriology. 1998 Jan; 180(1):182-5

http://www.ncbi.nlm.nih.gov/pubmed/9422612

"Glycerol monolaurate (GML) inhibits the expression of virulence factors in Staphylococus aureus and the induction of vancomycin resistance in Enterococcus faecalis, presumably by blocking signal transduction"

Ruzin A, Novick RP. Equivalence of lauric acid and glycerol monolaurate as inhibitors of signal transduction in Staphylococcus aureus. Journal of Bacteriology. 2000 May; 182(9):2668-71

http://www.ncbi.nlm.nih.gov/pubmed/10762277

"Because of their longstanding safety record, origanum and/or monolaurin, alone or combined with antibiotics, might prove useful in the prevention and treatment of severe bacterial infections, especially those that are difficult to treat and/or are antibiotic resistant."

Preuss HG, Echard B, Enig M, Brook I, Elliott TB. Minimum inhibitory concentrations of herbal essential oils and monolaurin for gram-positive and gram-negative bacteria. Molecular and Cellular Biochemistry. 2005 Apr;272(1-2):29-34.

http://www.ncbi.nlm.nih.gov/pubmed/16010969
MONOLAURIN : SAFETY, TARGETING, AND EFFICACY
"Medium-chain saturated fatty acids are well known for their virucidal effects against viruses with lipid membranes as well as against numerous other pathogenic organisms. These antimicrobial fatty acids and their derivatives are essentially nontoxic to man; they are produced in vivo by humans when they ingest those foods that contain adequate levels of the appropriate medium-chain saturated fatty acids such as lauric acid. The lauric oils such as coconut oil or palm kernel oil, both of which are GRAS, can provide a unique source of both antimicrobial lipids and needed calories."

Enig M. Lauric oils as antimicrobial agents: Theory of effect, scientific rationale, and dietary application as adjunct nutritional support for H_V infected individuals. In: Watson R, ed. Nutrients and Foods in AIDS. Boca Raton, FL: CRC Press, 1998.

https://goo.gl/R6IiFu

"The data demonstrated that the fatty acids exhibited patterns of inhibition against oral bacteria with some specificity that appeared related more to the bacterial species that the general structural characteristics of the microorganism"

Huang CB, Alimova Y, Myers TM, Ebersole JL. Short- and medium-chain fatty acids exhibit antimicrobial activity for oral microorganisms. Archives of Oral Biology. 2011 July; 56(7):650-4

http://www.ncbi.nlm.nih.gov/pubmed/21333271

"Even if lipids are toxic in cell cultures, studies have shown that they are not toxic to skin and mucosa at much higher concentrations. Thus, hydrogels containing monocaprin at a concentration of 5 mg/ml (20 mM) have been shown not to cause irritation of the vaginal mucosas of mice and rabbits or the skin of hairless mice."

Bergsson G, Arnfinnsson J, Steingrímsson O, and Thormar H. In Vitro Killing of Candida albicans by Fatty Acids and Monoglycerides. Antimicrobial Agents and Chemotherapy. 2001 November; 45(11): 3209–3212

http://www.ncbi.nlm.nih.gov/pubmed/11600381

In laboratory experiments using rodents infected with Entamoeba histolytica and Giardia lamblia (protozoan which cause diarrhea), monolaurin was used to treat the infection. For subjects infected with Giardia lamblia, those who were treated with monolaurin pre-infection saw a 74% reduction in cysts, for those treated with monolaurin post-infection saw a 91% reduction of cysts. For subjects infected with E. histolytic, those treated before infection saw a 77% reduction in cysts and those treated after infection saw a 90% reduction in cysts. Control groups saw a 0% reduction.

Fahmy ZH, Aly E, Shalsh I, Mohamed AH. The effect of medium chain saturated fatty acid (monolaurin) on levels of the cytokines on experimental animal in Entamoeba histolytica and Giardia lamblia infection. African Journal of Pharmacy and Pharmacology. January 2014.

http://www.academicjournals.org/article/article1392286344_Fahmy%20et%20al.pdf

"A daily intake of 3-9g of Monolaurin has been found to be required to provide a pharmacological effect. Thus the provision of this quantity of monolaurin to be derived from coconut oil would require an unrealistic intake of 100-300mL/day"

Kabara JJ. Pharmacological effects of coconut oil vs. monoglycerides. Inform June 2005; Volume 16 p386-7.

http://aocs.files.cms-plus.com/inform/2005/6/p386-387.pdf

"In vivo, the groups receiving vancomycin, monolaurin, or the combination showed some protection - 50-70% survival, whereas the protection from the coconut oils were virtually the same as control-0-16% survival. Although we did not find that the two coconut oils are helpful to overcome S. aureus infections"

Manohar V, Echard B, Perricone N, Ingram C, Enig M, Bagchi D, Preuss HG. In vitro and in vivo effects of two coconut oils in comparison to monolaurin on Staphylococcus aureus: rodent studies. Journal of Medicinal Food. 2013 Jun; 16(6):499-503.

http://www.ncbi.nlm.nih.gov/pubmed/23767861

"In humans, lauric acid cannot be ingested in order to cure these infections as it is highly irritating, but monolaurin which is lauric acid chemically bonded to glycerin can be ingested to perform these activities. Lauric acid is not an antibiotic, it has no effect on desirable digestive bacteria - only on unwanted microorganisms. The use of coconut oil as an alternative to many chemical supplements for cure of fungal, viral and bacterial infections is evident from the study."

Ezigbo, Veronica O., Mbaegbu Emmanuella A. Extraction of Lauric Acid from Coconut Oil, Its Applications and Health Implications On Some Microorganisms. African Journal of Education, Science and Technology, April, 2016 Vol 3, No. 2 p144-147

https://www.coou.edu.ng/journals/ajest/vol_3_iss_2/extraction_of_lauric_acis_from_coconut_oil.pdf