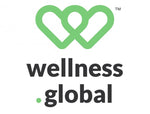 Natural Cure Labs and VitaTails brand products are now available through Wellness.Global – a Seattle-based startup specializing in last-mile delivery.
For select metropolitan markets, thousands of products including those offered by Natural Cure Labs are available for contact-less delivery within one hour. Orders above $50 qualify for free shipping.

Additionally, the company offers the ability to connect with health experts via their "teleWELLNESS" program.

Natural Cure Labs is always looking for ways to support convent and safe access to their products whenever and wherever an induvial needs.


In addition to Wellness.Global, Natural Cure Labs products can be found on most major marketplaces including: