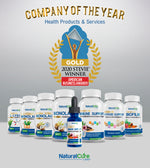 Natural Cure Labs Garners Industry Recognition With Their Modern, Well Managed Supplement Company ST. PETERSBURG, Fla., July 24, 2020 /PRNewswire/ -- Supplement brand Natural Cure Labs celebrates additional industry recognition as Company of the Year - Health Products & Services Gold Stevie® winner in The 18th Annual American Business Awards®. The American Business Awards are the USA's premier business awards program, created to recognize outstanding performance, ingenuity, and positive industry contributions. Natural Cure Labs is no stranger to this type of recognition since the brand was founded on the principles of research-based design in all of their natural health supplements. Natural Cure Labs focuses on quality, premium ingredients, and...
---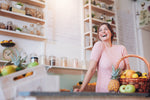 Natural Cure Labs Has Been Generating Buzz from Both Customers and Industry Experts ST. PETERSBURG, Fla., June 22, 2020 /PRNewswire/ -- After years of successful online sales and a dedicated customer following, Natural Cure Labs is expanding their company's online and in-store selling potential. Natural Cure Labs began as a passion project, dedicated to providing customers with the best nutritional supplements, coupled with a clear breakdown of their ingredients and sources. Natural Cure Labs sells a variety of supplements, both liquid and capsules, including multivitamins with synergistic ingredient combinations like Immune Support, and Biofilm, but they also offer a few pure extracts, like L-lysine and the...
---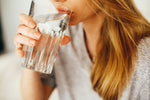 Natural Cure Labs Expands Their Customer Reach ST. PETERSBURG, Fla., June 22, 2020 /PRNewswire/ -- Natural Cure Labs was founded on the principle that healthy solutions should be readily available and accessible to everyone. Now, Natural Cure Labs is expanding the sales of their supplements, bringing their natural and heavily researched products to a wider variety of customers. Natural Cure Labs creates products with a naturopathic background, rigorous testing, and evidence-backed ingredient research. Natural Cure Labs has set itself apart from other companies in the health and wellness marketplace, many of whom are looking to make a quick buck on the rising...